Greenvale Dental Group Bolsters Reputation with QIP Accreditation for Quality and Safety in Dental Care
Greenvale, Victoria: Greenvale Dental Group, a leading dental practice serving the Greenvale community since May 2011, has further solidified its position as a provider of exceptional dental care by attaining the QIP Accreditation. This recognition, awarded to only a few practices in Victoria, highlights Greenvale Dental Group's commitment to delivering quality and safe dental services to their patients.
Under the leadership of Dr. Soraya Eakins, a seasoned dental professional with over 25 years of experience in private practice, Greenvale Dental Group has consistently prioritised patient satisfaction and personalised care. Dr. Eakins' vision for the practice revolves around empowering patients with knowledge and ensuring their active involvement in treatment decisions.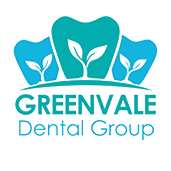 To achieve this, Greenvale Dental Group follows a comprehensive and transparent approach to patient treatments. The dedicated team of dental professionals takes the time to thoroughly explain various treatment options, enabling patients to make informed decisions about their oral health. Moreover, patients receive a detailed treatment plan outlining all procedures and associated fees before any treatment begins. This commitment to clarity ensures that patients have a clear understanding of the services they will receive and the associated costs.
Demonstrating its dedication to excellence, Greenvale Dental Group proudly achieved the QIP Accreditation, making it one of the first practices in Victoria to do so. This voluntary accreditation standard, collaboratively developed by QIP and the Australian Dental Association (ADA), sets the bar for excellence in both the clinical and management aspects of operating a dental practice. The QIP Accreditation reflects Greenvale Dental Group's adherence to the highest industry standards and highlights its commitment to delivering outstanding patient care. Greenvale Dental Group has been independently audited against the National Safety and Quality Health Service (NSQHS) Standards.
The QIP Accreditation serves as independent recognition of Greenvale Dental Group's commitment to upholding high-quality standards, underscoring the practice's ongoing efforts to provide optimal dental care and continuously enhance the patient experience.
In addition to maintaining high standards, Greenvale Dental Group places great importance on creating a warm and welcoming environment for patients. From the moment patients step into the clinic, they are greeted by a friendly and attentive staff who strive to make each visit as comfortable as possible. The practice also prioritises staying up-to-date with the latest technological advancements in the field, investing in state-of-the-art equipment and staying informed about emerging dental techniques. This commitment ensures that patients receive the most advanced and effective treatments available.
Greenvale Dental Group offers a comprehensive range of services to cater to the diverse needs of their patients. From state-of-the-art dental implants and teeth whitening to expert root canal treatments and general dentistry, the practice covers a wide spectrum of services. Additionally, their skilled team specialises in cosmetic dentistry, providing patients with solutions to enhance their smiles and boost their confidence.
As the practice continues to uphold its esteemed accreditation, Greenvale Dental Group remains committed to refining its practices and embracing the latest advancements in dental care. Driven by a relentless pursuit of excellence, the clinic will continue to surpass patient expectations and lead the way in providing the highest quality dental care in Greenvale.
About Greenvale Dental Group
Established in May 2011, Greenvale Dental Group is a dental practice located in Greenvale, Victoria. Led by Dr. Soraya Eakins, the clinic is dedicated to providing exceptional dental care to patients of all ages. For more information, visit www.greenvaledentalgroup.com.au.
###
For more information about Greenvale Dental Group, contact the company here:

Greenvale Dental Group
Manager
61393336854
Shop 4, Level 1/, , 1 Greenvale Dr
Greenvale
VIC, Australia
3059