Sensational Smiles Dental Principal Dentist Dr. Michael Shehata Focuses on Dental Implants and All-on-4
Sensational Smiles Dental, a dental clinic in Kirrawee, Sutherland Shire, Sydney, NSW, Australia, wants to emphasize that Dr. Michael Shehata, the co-founder and principal dentist, has a special interest in dental implants and All-on-4 implants. The clinic takes pride in its leading team in implant, general, orthodontic, and cosmetic dentistry. They want to point out that they always aim to make sure that every patient they treat feels at home and comfortable.
Dr. Michael Shehata says, "We are about doing it right the first time. We are about tailored treatment (not a one size fits all approach). We are for people who value quality and time. We aim to ensure that each patient we treat feels as comfortable and at home as possible – establishing a family atmosphere conducive to an outstanding dental experience. We endeavour to serve the shire community through preventive dentistry, educational programs and other outreach projects."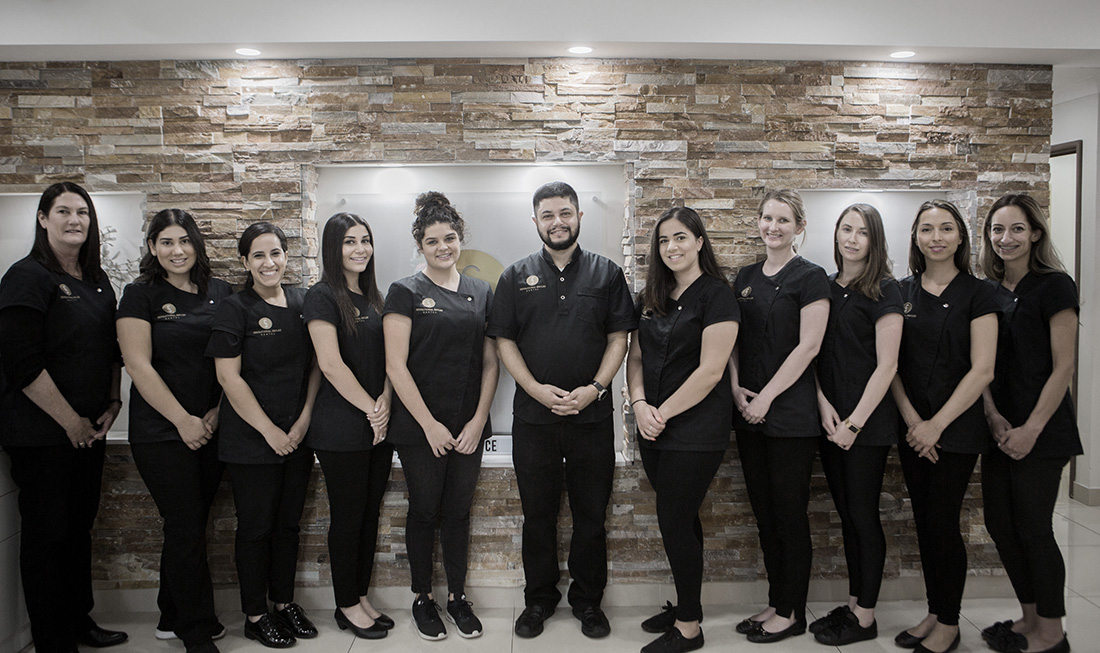 The services they provide include family and general dentistry, restorative dental services, replacement of missing teeth, smile makeovers, and orthodontics. Their family and general dentistry services consist of comprehensive dental examinations, dental hygiene, children's dental, and snoring and sleep apnoea treatment. Their restorative dental services consist of dental fillings and dental crowns. Their services for missing teeth include dental implants, bridges, and All-on-4 implants. Their smile makeover services include dental veneers and teeth whitening. Their orthodontic services include braces and Invisalign.
Dr. Michael Shehata has a special interest in dental implants and the All-on-4 approach. He says, "Losing your teeth can have a dramatic impact on how you look and feel, not to mention your oral health. While removable dentures solve the problem to some extent, they can still be uncomfortable and embarrassing and don't provide the same biting force as natural teeth. Dental implants are able to prevent all of those problems; by replacing the root of missing teeth, you can create a permanent replacement for missing teeth, restore your natural smile and regain your confidence."
Dental implants offer a better solution for missing teeth because they replace not just the tooth but also the missing root. In place of the missing root, a titanium screw is bonded with the jawbone to provide a strong foundation for the replacement tooth. In addition, by replacing the root of the tooth, the jawbone is stimulated, which promotes further growth, thus providing support for the patient's facial aesthetics and the remaining teeth.
Meanwhile, the All-on-4 technique offers an innovative way of providing support for new teeth. It offers a solution to the problem of bone-deficient areas in the jawbone. Instead of providing an implant for each tooth, the implants are positioned at a suitable angle to avoid the bone-deficient areas while providing maximum support for the replacement teeth. The conventional method requires eight or more implants for a full arch of teeth but with All-on-4, only four implants are required. It also offers the advantage of having the process completed in just a number of days instead of months.
Founded in 2010, Sensational Smiles Dental is a dental clinic located in Sydney's Sutherland Shire that provides a complete range of general, preventive, orthodontic, implant, pediatric, and cosmetic dental services. Dr. Michael Shehata, co-owner and principal dentist, says, "At Sensational Smiles Dental, we are passionate about providing our patients with oral health education and the tools to help them achieve that. We take a comprehensive approach, considering not just the treatment that is needed, but also the person who needs it and strive to ensure each patient leaves the surgery feeling happy and confident in us."
Dr. Michael Shehata is a graduate of Griffith University in Queensland, ranked second in his cohort, and was made a member of the Golden Key Club for Academic Excellence. He was an associate dentist for several years before founding Sensational Smiles in 2010. He has undertaken training in cosmetic dentistry, implant dentistry, orthodontics, and bite reconstruction. He has recently finished an intensive international orthodontic program and graduated with first-class honours.
Those who are interested in learning more about the dental services provided by Sensational Smiles Dental can check out their website or contact them through the phone or email. Those who want to know their location and other relevant information can go to their Google Maps page at https://goo.gl/maps/nYQ6oRXtBU7aEcmU9.
###
For more information about Sensational Smiles Dental, contact the company here:

Sensational Smiles Dental
Mariam Shehata
(02) 8544 8607
info@ssdentalclinic.com.au
2/500 Princes Hwy, Kirrawee NSW 2232