Sleep Apnea Products Provider Adds a Webpage with Important CPAP Sleep Therapy Information
Bloomington, Illinois-based Insurance Covered CPAP is a company that was formed to help those with sleep apnea get the products they need for getting a better night's sleep. Not only that, but the company does this in such a way that much or all the costs are covered by a person's insurance carrier. This company is also well known for providing important information related to sleep apnea and products that are designed to help those who suffer from it cope with it better.
A good example of this is Insurance Covered CPAP has just added a page to its website which discusses important information on what CPAP Sleep Therapy is all about. This webpage, appropriately titled 'CPAP Sleep Therapy: What You Need to Know', is a useful information source for those that have sleep apnea or want to help a loved one that suffers from it. A company spokesperson says, "We here at Insurance Covered CPAP realize that to better serve those who are impacted by sleep apnea, we to do much more than just provide them with the specialized equipment that they need to get a more peaceful night's rest. That's why we also like to provide useful information on what sleep apnea is, ways to treat it, and the products that are available to perform those treatments. Creating new webpages, such as 'CPAP Sleep Therapy: What You Need to Know', is one of the ways that we go about doing this."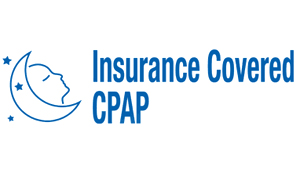 The company spokesperson went on to discuss some of the main points that are found on the new webpage. It starts by saying that it's estimated that a staggering 18 million people in the USA suffer from the impact of sleep apnea. A figure that translates to 1 out of every 15 people having symptoms of the illness. An eye-opening 80% of sleep apnea sufferers are not even aware they have it. This quote from the webpage points out why it's so important for people to determine whether or not they have this common ailment by stating, "Sleep apnea is a potentially life-threatening ailment that happens when the throat pathway narrows due to muscles relaxing so much during sleep that oxygen cannot pass through. Approximately 80% of people with sleep apnea are undiagnosed. If left unchecked, sleep apnea can result in life-alerting health problems including heart conditions and stroke. Seeking medical help for this condition is important." The new webpage then went on to state that CPAP (continuous positive airway pressure) therapy is the best way to attempt to treat health problems and the lack of sleep that are often associated with sleep apnea. Also discussed on this recently created webpage includes how CPAP works, why use CPAP, and Who can benefit from CPAP therapy. Those that would like to view this newly created webpage in its entirety can do so by going to the company's website which is located at insurancecoveredcpap.com.
According to the company spokesperson, the Insurance Covered CPAP website has much other useful information on it too. That includes information on the various CPAP therapy products that they supply. This includes the most up-to-date versions of CPAP machines, CPAP masks, and their associated support products. Some of the more popular sleep apnea treatment items that they have available include the AirSense 10 Autoset Auto CPAP Machine with HumidAir and ClimateLineAir Tube, the DreamStation 2 Auto CPAP machine, and the sophisticated and more comfortable AirFit™ F30i minimal-contact full face mask. There is also detailed information on the website which discusses exactly how a sleep apnea sufferer can obtain Insurance Covered CPAP products by using their insurance coverage. He says that those that go to the company website will also find video resources, comparison charts on their products, informational blogs, return policy information, and details on how Insurance Covered CPAP's simple resupply program works.
The spokesperson also pointed out that in addition to CPAP equipment the company can also help customers obtain continuous glucose monitors, breast pumps, and baby formula that are likely to be covered by a customer's health insurance provider.
###
For more information about Insurance Covered CPAP, contact the company here:

Insurance Covered CPAP
888-510-5100
3002 Gill Street
Bloomington, IL 61704