Viking Party Rentals Offers a Large Selection of Party Rentals in Alvin, TX
Alvin, Texas-based Viking Party Rentals is a company that has made a name for itself by supplying items that take parties, events, and other large and small gatherings to a whole other level of fun. This party item rental provider does so by bringing inflatables and other party supplies directly to the customer's backyard, workplace, school campus, or other locations.
As an all-inclusive party rental provider, the company is equipped to assemble all rented equipment, demonstrate how to operate the rentals, and provide any necessary safety information so that customers can confidently use the rentals for the duration of their event. The professional team is made up of experienced and friendly crew members who are available to answer questions, provide guidance, and support customers in any way possible. The dedication to customers and positive experiences is the reason why the company's motto is "We Bring the Party."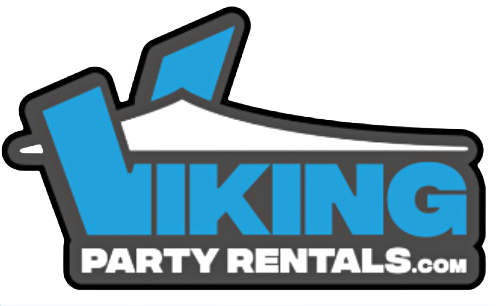 In order to make its customers' parties and events even more spectacular, Viking Party Rentals spokesperson Don Preston said the company is offering more super-sized inflatables than ever before. Many of these can be viewed and reserved on the company website at https://www.vikingpartyrentals.com/.
Preston said, "Anyone that has ever visited Texas and more specifically the Houston area knows that the saying that 'everything is bigger in Texas' is definitely true. Now that even applies to our water slides and other gigantic inflatables. Our collection of oversized inflatables is designed to take ordinary parties and gatherings and help make them into events that everyone will remember for a long time to come."
Preston went on to describe some of the colossal-sized inflatables that the company offers, the biggest of which is formed by placing two dual-slide inflatables back-to-back to make an inflatable that is over 30 feet long. This is just one of the several different colored and large dual-slide inflatable offerings that they have. Included in this list are the 18' Purple Marble Single Lane Waterslide, the 20' Green Tropical Waterslide, and the very popular 18' Wave Waterslide. Another impressive-sized inflatable he mentioned was the company's combination fire truck and burning building offering. The ladder on the back of the fire truck is actually a lengthy slide whose top starts at the burning building bounce house portion and empties into a padded area in the back of the fire truck.
He went on to talk about how no company that is called Viking Party Rentals would be complete without some sort of inflatable ship, which is a popular selection, according to the company website. It comes in the form of a big inflatable pirate ship that features dual slides, inflatable cannons, and a lengthy bouncing deck area for the kids to run around in, a picture of which is now featured on the company's Facebook Page at https://www.facebook.com/profile.php?id=100083204686815. For adult-sized "kids" that are looking for larger size outdoor fun, the company has a Giant Inflatable Water Volleyball Court. The company spokesperson says that it will provide hours and hours of thrills with its standard size, see-through net, protective inflatable border, and large water-filled surface area that can easily accommodate two teams of six.
Customers that have rented items from Viking Party Rentals often mention having a positive experience with the company in reviews published on the company's Google business page. Customer Olivia Garcia said, "Great service and great prices! I recommend that you book your next Alvin waterslide here." Irene Ramirez said, "Great service and prompt delivery". Happy Business Owner stated, "At the last minute we called around frantically looking for party equipment for a work event. We found Viking Party Rentals and they were so easy to deal with. We told them when we needed our equipment and what we needed to rent, and they provided it at a great price. The event was a big hit! See you again next year." Preston also talked about the other party rental items the company has that can help make any event that much more special. This list includes portable stages of all sizes, a complete selection of outdoor yard games such as cornhole, concessions equipment supplies, chairs, tents, and tables. All of these items and more can be conveniently reserved online.
Those that would like more information on the colossal inflatables and other party items available for rent can visit the above-mentioned company website or refer to its Google Maps Business Listing which can be found at https://goo.gl/maps/NJbzKQEct8gcB1rR7.
###
For more information about Viking Party Rentals, contact the company here:

Viking Party Rentals
Don Preston
18329176175
1006 FM517 Suite C Alvin TX 77511